Over the last decade many studies have reported on the health benefits of practices derived from Japanese shinrin-yoku grouped under the term "forest therapy". However, very few mentioned the roles and potential impacts of the guide on participants experience during a forest therapy session. Based on our professional experience, we wrote an opinion piece with the aims to clarify the practice of guided forest therapy and highlight the guide's contribution.
By creating a space of trust and safety to facilitate sensory connection to nature and sharing of experience, guides play an essential role in the participants' experience. They promote embodiment, nature connectedness, and social connectedness that we believe are key factors enhancing the health benefits of the experience.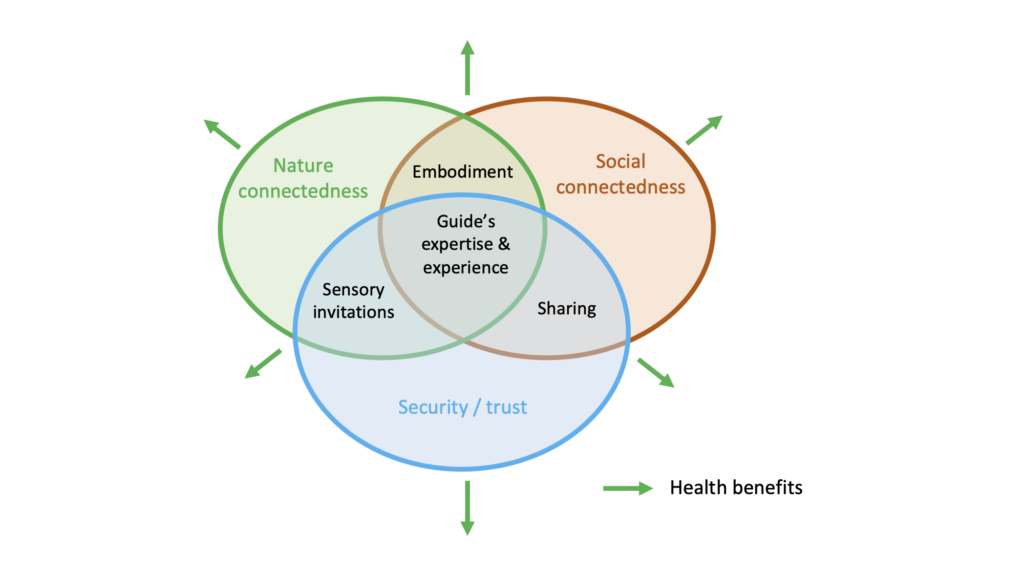 Nature is a place for our physiological, mental and social health.
To read the full article click here.
You can read related posts:
– Therefore you need a guide
– What I mean when I say that I guide forest bathing